Alien "Peace" Comic Zipper Bag
Alien Blow Up Approx 36" Inflatable (green, purple, or blue)
Alien Embroidered (3 faces) Beanie
Alien Head Pop It
Alien New Mexico Driver License

Credit Card Size: 3.4 inches by 2.2 inches Laminated Made in USA


Alien Operators License

Credit Card Size: 3.4 inches by 2.2 inches Laminated Made in USA


Alien Passenger Car Window Cling

Alien Window Cling



Out of Stock
Alien Plush - BOB GREY - LIGHT UP

Handmade Alien Cards (5pk)



Out of Stock
Alien Plush - SOLAR PINK- LIGHT UP

Handmade Alien Cards (5pk)


Alien Plush - SuperNova- LIGHT UP - Multi Color

Handmade Alien Cards (5pk)



Out of Stock
Alien Plush - TANGO ORANGE - LIGHT UP

Handmade Alien Cards (5pk)



Out of Stock
Alien Plush - TWITCH GREEN- LIGHT UP

Handmade Alien Cards (5pk)



Out of Stock
Alien Plush in a purse Spacey Green

Handmade Alien Cards (5pk)


Alien Plush in a purse Spacey Pink

Handmade Alien Cards (5pk)



Out of Stock
Alien Puzzle

This Mini Maker Tube includes step-by-step instructions and all the pieces you need to build an Alien. Or, use your imagination and create your own design! Features 70+ pieces in a reusable, travel-friendly container.


Alien Space Adventure Sticker Book
BLASTOFF! - Decorative Brads
Out of Stock
BLASTOFF! - Enamel Pins
Price

$ 8.99

Quantity:

This item is not available for purchase online. Please call 575-622-5252 to order.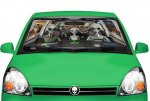 Car Full Of Aliens Auto Sunshade

Windshield Shade Car full of aliens 50" x 27 1/2" Folds for easy storage, Includes 2 suction cups Protects, cools & blocks out UV rays- Fits most vehicles



Out of Stock
Crayola Crayons
Diamond Art- Alien

Sparkle Art Kit contains: one (1) high quality color printed fabric piece approximately 10.63x10.63 " , one (1) stylus, one (1) craft tray, wax cassy, comfort grip, .73 ounces (20.7g) gems pre-sorted by color and step-by-step instructions.


Disney Princess - Ariel

Disney Ariel


Disney Princess - Aurora

Disney Tinker Bell


Disney Princess - Belle

Disney Princess Belle


Disney Princess - Belle
Disney Princess - Cinderella
Disney Princess - Jasmine

Disney Jasmine


LANYARD - Alien

LANYARD - Alien


LAPEL PIN - NM Flag
Out of Stock
NM Playing Cards
NM Teddy Bear
Ornament - Green Alien
OuterSpace Dashboard Unearthly Sproing Action Monster

Dashboard Spring Action Monster from Outer Space


Roswell Plush Alien
Out of Stock
Shoulderkin - Juno Alien

Shoulderkins are magnetic friends that rest securely on your shoulder. A magnet sits at the bottom which allows it to attach to the fabric-covered metal base. Juno Alien is green with big friendly purple eyes and is in a sitting position. 4" size



Out of Stock
SNUGGLY SPACE FRIENDS ALIEN BOBBLE & STACK

SNUGGLY SPACE FRIENDS ALIEN BOBBLE & STACK



Out of Stock
Space Duckies
Sunglasses - Alien Green

Sunglasses - Alien Green



Out of Stock
Ty - Plush Monstaz Chester
Out of Stock
UFO FAQ Paperback Book

407 page paperback book All that's left to know about Roswell, Aliens, Whirling Discs, and Flying Saucers * David Hogan


UFO Pop It -
UFO Puffer
Out of Stock
VTECH- Pull & Sing Puppy