Alien black Rhinestone Bracelet
Alien Bracelet
Out of Stock
Alien Pink Rhinestone Bracelet
Rocket Stud Earring
Alien Hot Pink Ring
Alien (full body) Silver Necklace (w/silver ball bead chain)
Alien Flying Saucer Earring dangle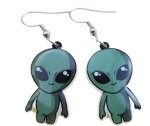 Alien full body Earring dangle (blue)
Alien Head Dangle Earrings Green w/blue eyes
Alien Head Dangle Earrings White w/pink eyes
Alien Head drop Earring
Out of Stock
Alien Head drop Earring with antenna
Alien Head Earring dangle (blue)
Alien Head Earring dangle (green)
Alien Head Earring dangle pink sparkle
Alien Head Earring dangle silver sparkle
Alien head graphic thread earrings (assorted)
Alien head hand crafted keychain
Alien head native design earrings (assorted)
Alien Head Stud Earring (grey)
Alien head stud earrings green
Alien Necklace "black eyes"
Alien Necklace - I Want To Believe (alien in UFO)
Alien Person Earring dangle (Movable)
Alien Spaceship Stud Earring
Cinderella - 3 way spinnerz

Disney Emoji Cinderella Princess (Cinderella) Printed 3 Way Spinner Brand: FOCO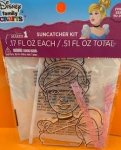 Cinderella - Acrylic Mini Craft

mini craft


Cinderella - Have Courage, Be Kind (Hardcover)

Ella is different than most young women in the kingdom. She believes in the power of kindness, in changing customs that are not so kind. This is a story about kindness and courage, about love lost and love found. This is the story of Cinderella.


Cinderella - Jeweled Carriage Fashion Jewelry Keychain

Fashion Jewelry (Keychain)


Cinderella - Metal Wall Art (Approx 10" x 13")

Wall Art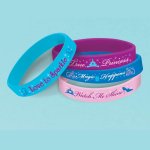 Cinderella - Rubber bracelet

4 colorful rubber bracelets in a package.


Cinderella - Waterglobe

Westland Giftware Cinderella's Glass Slipper Snowglobe #19552 "Life According to Disney Princesses" Approx measurements: 3 1/2" T x 3 1/2" W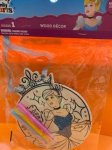 Cinderella - Wood Mini Craft

mini craft


Cinderella KeyChain/Luggage Tag
Cinderella LCD Watch
Cinderella Silver Plated Necklace

Cinderella Silver Plated Brass pendant necklace comes gift boxed Official Licensed


Crown Pin (Director)
Crown Pin Elegant (Mini)
Crown Pin Elegante
Crown Pin Princess/w pink heart
Crown Ring
EARRINGS - Crowns
EARRINGS - Hot Air Balloons
EARRINGS - Saucers White
EARRINGS - Stud Saucers Silver
EARRINGS - Wings
Planet Stud Earring
Silver Ring (acrylic alien) OS(Assorted colors)